Targeted T-cell Immunotherapy, designed for COVID-19 patients to keep them out of the hospital.

Inhalational delivery of a preventative and therapeutic immuno-stimulatory biomedicine targeting nucleocapsid epitopes on SARS-CoV-2.
---
Overview
Under Development, FDA Approval Required.
In Spring 2020, FLOVID-20 non-human primate studies were performed at the United States National Laboratory, University of Texas Medical Branch, Galveston
Treated primates resisted infection and control primates became seriously ill with COVID.
Data analysis and a scientific manuscript will be presented in early Fall 2020.
Current Status
PRE-CLINICAL FEASIBILITY

MANUFACTURING FOR CLINICAL TESTING

PHASE I/II CLINICAL TESTING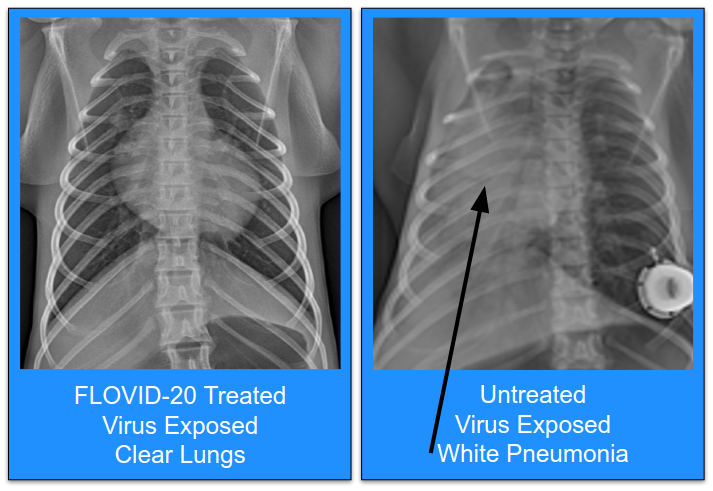 How Does Our Therapy Work?
What is COVID-19 and SARS-CoV-2?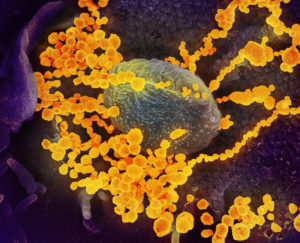 COVID-19 is the disease caused by Severe acute respiratory syndrome coronavirus 2 (SARS-CoV-2).
This scanning electron microscope image shows SARS-CoV-2 (round gold objects) emerging from the surface of cells cultured in the lab. The virus shown was isolated from a patient in the U.S. Image captured and colorized at NIAID's Rocky Mountain Laboratories (RML) in Hamilton, Montana. Credit: NIAID
---